276. Thought Leadership & Content Marketing with Diego Pineda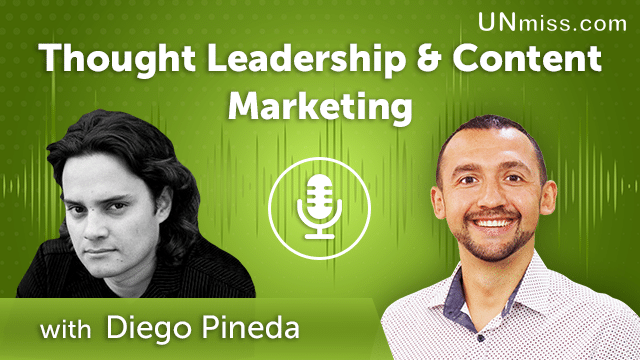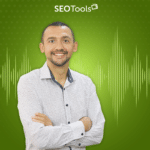 I started my digital marketing journey by selling eCommerce products without considering a buying journey.
The time of pushy overselling is gone.
Brands should consider a buying journey and help customers along the way.
How to do it?
Content marketing is a must-have for any business because customers want to get value first.
Leadership is how you earn trust and authority from your loyal customers and community.
Diego Pineda shares a lot of valuable insights and replies to the following questions:
What is thought leadership content marketing?
What major thought processes stimulated the thinking of leadership in marketing?
How might social marketing play a role in your leadership role?
What major thought processes stimulated the thinking of leadership in marketing?
Why did Steve Jobs have outstanding marketing leadership?
Why is the firm's leadership important to managing marketing ethics?
What area encompasses leadership, organizational skills, marketing, finance, and law?
How opinion leadership relates to marketing techniques?
Who is an example of a marketing leadership personality
How to achieve a leadership role in marketing?
What does leadership mean to a marketing manager?
Watch or listen to the entire episode to know a lot more.
Let's discuss more in our group – https://www.linkedin.com/groups/12416146/.
Wanna get more traffic? Submit your request on my website – https://unmiss.com/.
Our sponsor – SE Ranking, a top-rated all-in-one SEO platform.
I like SE Ranking for their very accurate rank tracker tool, which shows you daily rankings for your website in 5 search engines, for any location, device, or language.
You can monitor Google Maps results and 35 SERP features for every keyword, and much more!
Just google "SE Ranking Rank tracker" and explore 14-days of the software for free – https://bit.ly/3q0tmRa
Learn more about Diego Pineda on the following resources:
Website:
http://www.solothoughtleader.com
Linkedin:
https://www.linkedin.com/in/dipineda/
Twitter:
https://twitter.com/diegopinedavl
I'm Anatolii Ulitovskyi.
My sole purpose is to help you get more relevant traffic ASAP.
Let me start growing your business with a FREE analysis.