The Rule of 26 & SEO with Michael Buzinski (#558)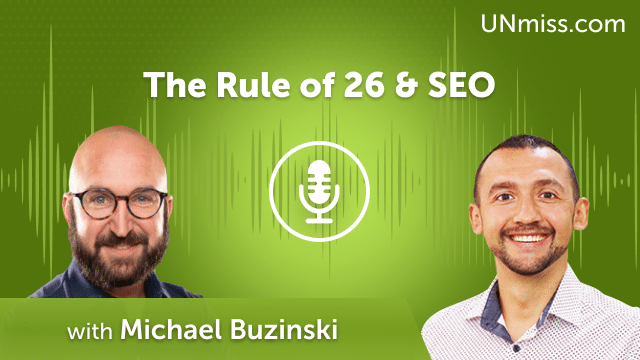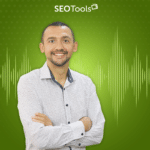 In this engaging episode of the Unmiss Podcast, we welcome Michael Buzinski, a seasoned SEO expert, to discuss the Rule of 26 and how it applies to SEO. The Rule of 26 is a powerful concept that can help businesses optimize their online presence and significantly increase their organic traffic and search engine rankings.
Our conversation with Michael Buzinski covers the following key topics:
An introduction to the Rule of 26 and its importance in the world of SEO.
How the Rule of 26 can help businesses identify areas of improvement in their SEO strategy.
Practical examples of the Rule of 26 in action and its impact on search engine rankings and organic traffic.
The role of content optimization, keyword research, and technical SEO in the Rule of 26.
Strategies for implementing the Rule of 26 and measuring its success.
The long-term benefits of adopting the Rule of 26 in your SEO efforts.
Real-life success stories of businesses that have applied the Rule of 26 and achieved remarkable growth.
In conclusion, Michael Buzinski's expertise in the Rule of 26 offers a unique perspective on SEO that can greatly benefit businesses looking to improve their online visibility. By embracing the Rule of 26, you can optimize your SEO strategy, drive organic traffic, and achieve lasting success in the competitive digital landscape.
Don't miss this fascinating episode with Michael Buzinski, where he unveils the secrets of the Rule of 26 and its application in SEO. Learn from an expert and take your SEO game to new heights by leveraging the power of the Rule of 26 for maximum impact.
Please ask any questions or share your thoughts in the comments section below. If you're looking for more helpful podcasts that can guide you in the right direction, simply search for "UNmiss podcast" on Google.
Learn more about
Michael Buzinski
on the following resources:
Website:
http://www.buzzworthy.biz
Linkedin:
https://www.linkedin.com/in/michaelbuzinski
I'm Anatolii Ulitovskyi.
My sole purpose is to help you get more relevant traffic ASAP.
Let me start growing your business with a FREE analysis.