282. Tectonic Shifts in SEO with Neville Medhora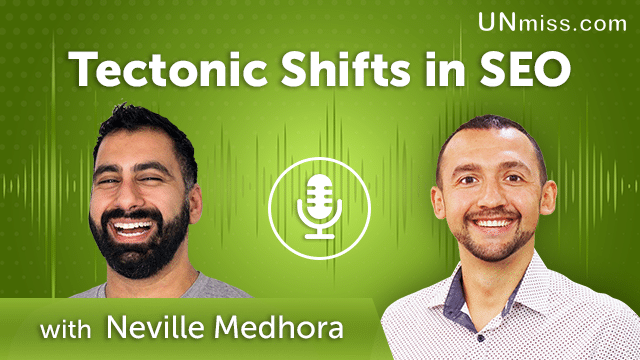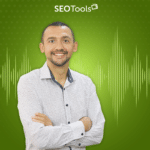 I discovered SEO in 2008.
My first online project worked well with paid marketing, but SEO didn't provide any results.
A few well-known experts couldn't rank my website.
I started to learn myself, and the results appealed for a while.
Since then, my methods have changed significantly because SEO is a quickly evolving field when Google updates existing algorithms 500-600 times a year, and massive competition between over 1,8 billion websites online.
Many topics are overwhelmed and overpriced, but far away from everything.
Neville Medhora shares a lot of valuable insights and replies to the following questions:
What are the new trends in SEO?
How is SEO evolving?
What is the best SEO strategy for 2022?
What are the top three SEO strategies?
How can I learn SEO?
Watch or listen to the entire episode to know a lot more.
Let's discuss more in our group – https://www.linkedin.com/groups/12416146/.
Wanna get more traffic? Submit your request on my website – https://unmiss.com/.
Our sponsor – SE Ranking, a top-rated all-in-one SEO platform.
I like SE Ranking for their very accurate rank tracker tool, which shows you daily rankings for your website in 5 search engines, for any location, device, or language.
You can monitor Google Maps results and 35 SERP features for every keyword, and much more!
Just google "SE Ranking Rank tracker" and explore 14-days of the software for free – https://bit.ly/3q0tmRa
Learn more about Neville Medhora on the following resources:
Website:
https://copywritingcourse.com/
Linkedin:
https://www.linkedin.com/in/neville-medhora-654749/
Twitter:
https://twitter.com/nevmed
I'm Anatolii Ulitovskyi.
My sole purpose is to help you get more relevant traffic ASAP.
Let me start growing your business with a FREE analysis.