Connie Kadansky: How to teach and manage salespeople (#441)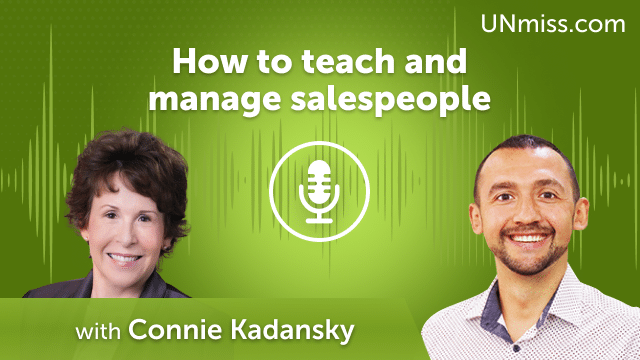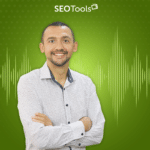 I discuss how to teach and manage salespeople with special guest Connie Kadansky.
Connie is a seasoned sales trainer and consultant with over 20 years of experience in the field.
She will share her expertise in teaching and managing salespeople for maximum results.
In this episode, Connie will cover topics such as:
– The critical elements of practical sales training
– How to manage and motivate a sales team
– Strategies for setting and achieving sales goals
– Tips for monitoring and improving performance
"The best way to predict the future of your sales is to create it." – Brian Tracy.
With this in mind, Connie will provide practical advice and insights on how to create the future of your sales and drive success for your sales team and business. Join us for a comprehensive discussion with Connie Kadansky and learn how to maximize the potential of your sales team.
In conclusion, the Unmiss podcast is the perfect platform to stay up-to-date with the latest trends and insights in the sales world. Tune in to learn from experts like Connie Kadansky and get the tools and knowledge you need to manage and motivate your sales team effectively.
Subscribe for the latest marketing tips – https://unmiss.com/blog
Learn more about Connie Kadansky on the following resources:
Website:
https://www.exceptionalsales.com/
Linkedin:
https://www.linkedin.com/in/conniekadansky/
I'm Anatolii Ulitovskyi.
My sole purpose is to help you get more relevant traffic ASAP.
Let me start growing your business with a FREE analysis.