Streamline Content Marketing & Harness AI with Tereza Litsa (#577)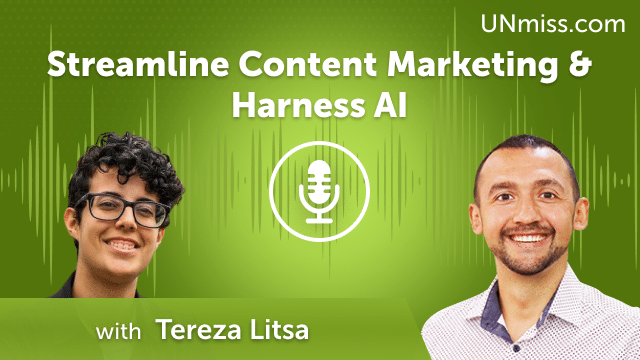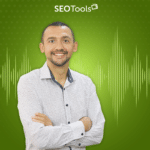 Discover the importance of streamlining content marketing and harnessing AI as we talk to content marketing expert Tereza Litsa. Learn how to make the most of your time while staying ahead of the curve in the rapidly evolving content marketing landscape.
Our conversation with Tereza Litsa covers these captivating topics:
The importance of content marketing and content creation in the digital age.
Strategies for setting efficient processes to optimize your time and resources.
How AI is currently shaping content marketing and writing.
The potential future developments of AI in content creation.
Balancing creativity and technology for impactful content.
Measuring the success of your content marketing efforts.
Preparing for the future of AI-driven content marketing.
In summary, Tereza Litsa's expertise in content marketing and AI can help you streamline your content creation process and stay ahead in the rapidly evolving world of AI-driven content. By embracing her insights and strategies, you can optimize your time and resources while preparing for the future of content marketing.
Join us for this thought-provoking episode with Tereza Litsa as she shares her knowledge on content marketing, time-saving processes, and the role of AI in content creation. Learn from an expert and discover how to harness the power of AI in content marketing and writing, both now and in the future. Adapt to the changing landscape and make the most of your time and resources to succeed in the world of content marketing.
Please ask any questions or share your thoughts in the comments section below. If you're looking for more helpful podcasts that can guide you in the right direction, simply search for "UNmiss podcast" on Google.
Learn more about Tereza Litsa the following resources:
Website:
https://www.terezalitsa.co/
Linkedin:
https://www.linkedin.com/in/tereza-litsa-b3035832/
Twitter:
https://twitter.com/terezalitsa
I'm Anatolii Ulitovskyi.
My sole purpose is to help you get more relevant traffic ASAP.
Let me start growing your business with a FREE analysis.