Amanda King: Conquering Enterprise SEO: Strategic Approach to Success (#544)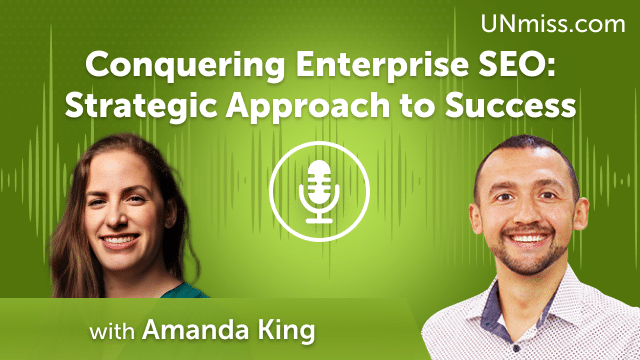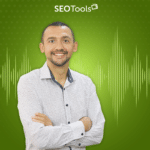 Join us in this valuable episode as we discuss enterprise SEO with expert Amanda King. Learn the key differences between small-scale SEO and enterprise SEO, and the strategies necessary for success in large-scale digital marketing campaigns. Amanda shares her insights and experiences in tackling the unique challenges and opportunities that enterprise SEO presents.
During our conversation with Amanda King, we cover these crucial enterprise SEO topics:
Understanding the fundamentals and key differences between small-scale and enterprise SEO.
The importance of developing a solid strategy to succeed in enterprise SEO.
How to effectively collaborate with multiple teams and stakeholders within an organization.
Scaling content creation and optimization to meet the demands of enterprise SEO.
Technical SEO challenges and solutions in the context of large-scale websites.
Measuring and tracking success in enterprise SEO campaigns.
Tips for staying up-to-date with the latest trends and best practices in enterprise SEO.
In conclusion, Amanda King's strategic approach to enterprise SEO empowers you to tackle the unique challenges and opportunities that large-scale digital marketing efforts present. By understanding the fundamentals, developing a strong strategy, and collaborating effectively with teams and stakeholders, you can drive success and growth for your organization in the world of enterprise SEO.
Don't miss this insightful episode with Amanda King as she shares her expertise in enterprise SEO and the strategic approach needed for success in large-scale digital marketing campaigns. Learn how to navigate the unique challenges and opportunities of enterprise SEO, collaborate effectively with teams, and scale your content and optimization efforts for maximum impact.
Please ask any questions or share your thoughts in the comments section below. If you're looking for more helpful podcasts that can guide you in the right direction, simply search for "UNmiss podcast" on Google.
Learn more about Amanda King on the following resources:
Website:
https://floq.co/
Linkedin:
https://www.linkedin.com/in/amandaecking/
I'm Anatolii Ulitovskyi.
My sole purpose is to help you get more relevant traffic ASAP.
Let me start growing your business with a FREE analysis.