382. SEO Trends with Ted Kubaitis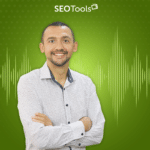 SEO is constantly evolving, and 2022 is no different. As the digital landscape continues to expand, businesses must stay up to date with the latest SEO trends to remain competitive.
To start, businesses must focus on user experience (UX). This means creating content that is optimized for user engagement and usability. Additionally, companies should constantly test their SEO strategies and adjust them as needed.
Utilizing tools such as voice search is also essential, as voice searches are becoming increasingly popular.
Building relationships and developing trust with customers is also necessary for 2022. Creating meaningful content that resonates with customers and focuses on their needs will be crucial to success.
"Successful SEO in 2022 will be about building trust, understanding intent, and creating easy-to-navigate customer experiences," says SEO expert Emily Williams.
In short, SEO trends in 2022 require businesses to focus on user experience, testing and adjusting their SEO strategies, utilizing voice search, and creating content that resonates with customers. By keeping up with the latest trends, businesses will be well-positioned for success in 2022.
Ted Kubaitis shares a lot of valuable insights on our podcast.
Watch or listen to the entire episode to know a lot more.
Let's discuss more in our group – https://www.linkedin.com/groups/12416146/.
A mentioned website – https://topseofactors.com
Learn more about Ted Kubaitis on the following resources:
Website:
https://seotoollab.com/index.php
Linkedin:
https://www.linkedin.com/in/edwardkubaitis/
Twitter:
https://twitter.com/coraseosoftware
I'm Anatolii Ulitovskyi.
My sole purpose is to help you get more relevant traffic ASAP.
Let me start growing your business with a FREE analysis.