376. SEO Strategy & Implementation with Steve Toth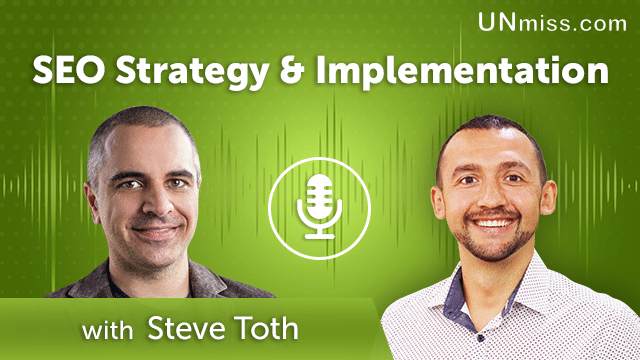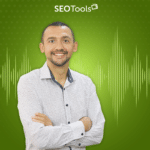 Search engine optimization is the process of affecting the visibility of a website or a web page in a search engine's unpaid results—often referred to as "natural", "organic", or "earned" results.
Search engine optimization is not an exact science, and there are many ways that you can go about it. But it is important to have a strategy and to implement that strategy in order to be successful.
A good SEO strategy can help you get more organic traffic, which can then convert into sales.
There are many different factors that go into an effective SEO strategy, but there are some key points that should be at the top of your list when creating a plan for your business.
Your website needs to have high-quality content on it, so you need to make sure that your content is both engaging and relevant. You also need to make sure that all of your pages have good links pointing back to them from other websites or pages on social media, as this will help with rankings in search engines such as Google and Bing.
To implement these strategies effectively, you need to focus on improving these areas of your website first: information architecture, content quality and quantity, site speed
SEO strategy is a long-term investment that pays off in the long run. It takes time to see results, but it's worth it.
In order to implement SEO strategy, content should be optimized for search engine crawlers and human readers. The content should be well-written, informative and relevant to the user's query.
Steve Toth shares a lot of valuable insights on our podcast.
Watch or listen to the entire episode to know a lot more.
Let's discuss more in our group – https://www.linkedin.com/groups/12416146/.
Learn more about Steve Toth on the following resources:
Website:
https://seonotebook.com/
Linkedin:
https://www.linkedin.com/in/stevetothjr/
Twitter:
https://twitter.com/seo_notebook
I'm Anatolii Ulitovskyi.
My sole purpose is to help you get more relevant traffic ASAP.
Let me start growing your business with a FREE analysis.