67. How SEO Managers Handle The Process with Sara Taher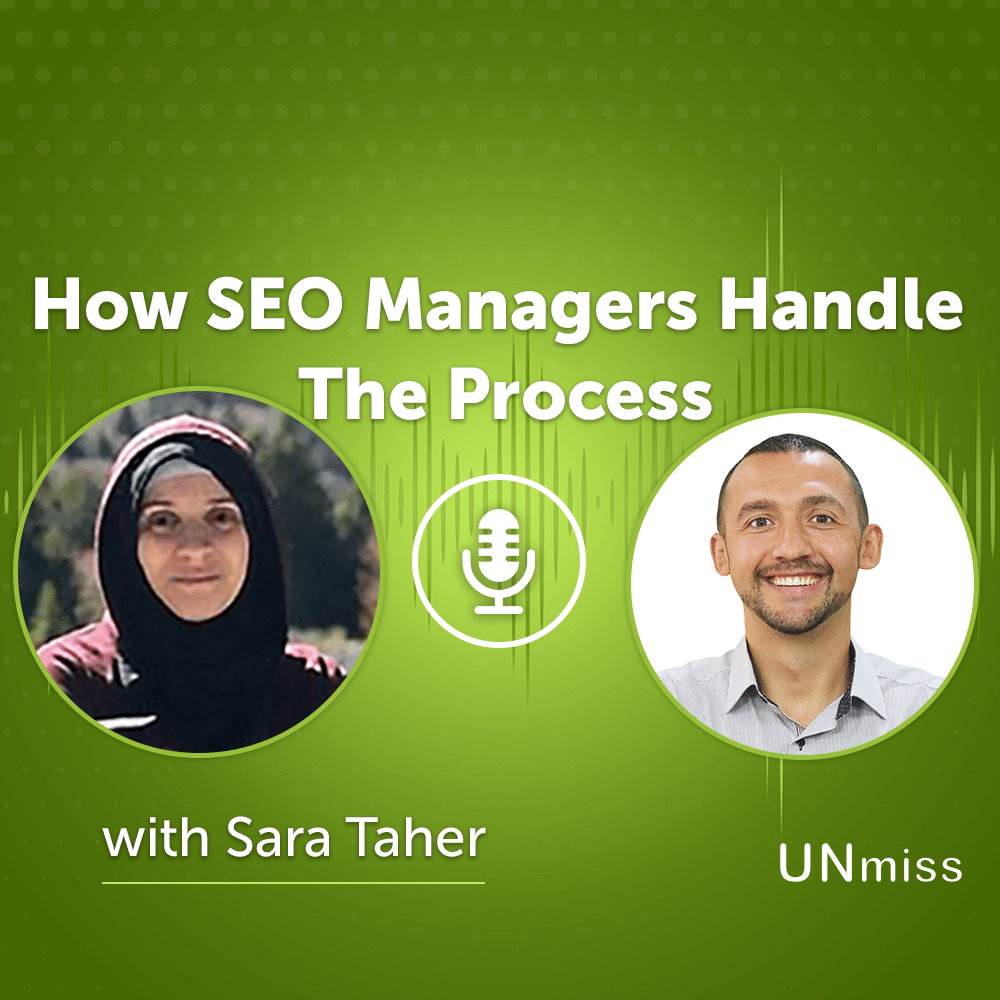 SEO results depend on teamwork: designers, copywriters, SEOs, editors, content managers, web developers.
How to control and organize them?
Sara Taher shares her valuable insights.
She is an SEO Manager, having been doing SEO for over 7 years.
Love what she does and it shows on a journey to optimize the internet, one website at a time.
Ecommerce SEO
SaaS SEO
Finance SEO
Healthcare SEO
Affiliate SEO
Travel SEO
Publishers & Blog SEO
International SEO
Local SEO
Enterprise SEO
Small business SEO
Learn more about Sara Taher on the following resources:
YouTube: https://www.youtube.com/channel/UCPVCukWJ3UP5S5QUUBStFvA
Linkedin: https://www.linkedin.com/in/sara-seo-specialist/