David Tile: Uniting PR and SEO in Content Marketing (#521)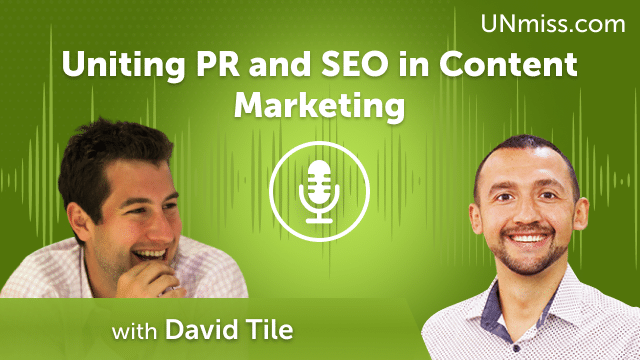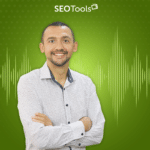 In this insightful episode of the Unmiss Podcast, we are delighted to have David Tile, a seasoned PR and SEO content marketing expert, discuss how to effectively unite PR and SEO strategies for impressive results. David shares his knowledge on harnessing the strengths of both PR and SEO to create compelling content that boosts brand visibility and improves search engine rankings.
Our conversation with David Tile covers the following key topics:
Understanding the synergy between PR and SEO in content marketing.
Best practices for creating content that appeals to both audiences and search engines.
The role of PR in building brand credibility, authority, and backlinks for SEO.
Strategies for optimizing PR content to improve search engine visibility.
Leveraging PR tactics to enhance content distribution and promotion across various channels.
The importance of tracking PR and SEO metrics to measure success and adjust strategies.
Real-life examples of successful PR and SEO content marketing campaigns and their impact on businesses.
In conclusion, David Tile's expertise in PR and SEO content marketing offers valuable insights for businesses looking to maximize their online visibility and search engine rankings. By following David's guidance and combining PR and SEO strategies effectively, you can create captivating content that drives impressive results.
Don't miss this engaging episode with David Tile as he unveils the secrets to uniting PR and SEO in content marketing for great results. Learn from an expert and elevate your content marketing skills, harnessing the power of PR and SEO to create outstanding content that captivates audiences and boosts search engine performance.
Please ask any questions or share your thoughts in the comments section below. If you're looking for more helpful podcasts that can guide you in the right direction, simply search for "UNmiss podcast" on Google.
Learn more about David Tile on the following resources:
Website:
https://www.article-writing.co/
Linkedin:
https://www.linkedin.com/in/davidtile/
Twitter:
https://twitter.com/davidtile
I'm Anatolii Ulitovskyi.
My sole purpose is to help you get more relevant traffic ASAP.
Let me start growing your business with a FREE analysis.