278. Running an affiliate site as a side hustle with Marcelo Beilin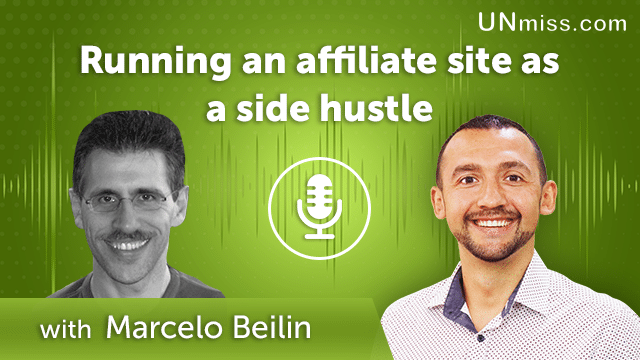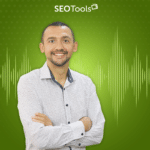 I love passive income.
I sometimes earn much more with a passive income than the main activities.
Why not earn it if you can?
There are many ways of earning good money but creating the right websites for the right audience is the most profitable.
I can't tell that freelancing or similar projects are not profitable, but owning websites with the proper marketing brings much more revenue.
I run my SEO agency which brings more revenue, but I also get extra income by selling sponsorships, and the next goal is to sell an SEO course.
My revenue keeps growing year by year by launching new websites.
Marcelo Beilin teaches how you can earn awesome and replies to the following questions:
How much does an affiliate marketing website cost?
Where to post affiliate links for free?
What are the disadvantages of affiliate marketing?
What are the risks of affiliate marketing?
Which methods of affiliate marketing work well?
How is it important to improve E-A-T for affiliate websites?
Watch or listen to the entire episode to know a lot more.
Let's discuss more in our group – https://www.linkedin.com/groups/12416146/.
Wanna get more traffic? Submit your request on my website – https://unmiss.com/.
Our sponsor – SE Ranking, a top-rated all-in-one SEO platform.
I like SE Ranking for their very accurate rank tracker tool, which shows you daily rankings for your website in 5 search engines, for any location, device, or language.
You can monitor Google Maps results and 35 SERP features for every keyword, and much more!
Just google "SE Ranking Rank tracker" and explore 14-days of the software for free – https://bit.ly/3q0tmRa
Learn more about Marcelo Beilin on the following resources:
Website:
https://besttech2earnonline.com/
Linkedin:
https://www.linkedin.com/in/marcelo-beilin-05833144/
Twitter:
https://twitter.com/BestTech2Earn
I'm Anatolii Ulitovskyi.
My sole purpose is to help you get more relevant traffic ASAP.
Let me start growing your business with a FREE analysis.