66. How To Overcome Obstacles with Eddie Pabon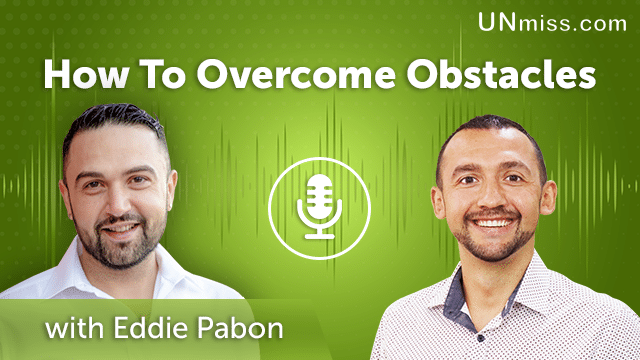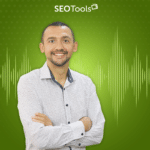 Wherever you're, there is the way.
Keep going ahead to overcome all obstacles.
Eddie Pabon shares his valuable insights.
He is deeply passionate about inspiring others to overcome pervasive patterns of self-destructive behavior caused by trauma.
He has devoted over 15 years to implementing, building, and sustaining behavioral health programs for diverse communities in NYC.
After a childhood filled with homelessness, abandonment, and abuse, he became a peer educator at People of Color In Crisis.
During his tenure at P.O.C.C, he collaborated with the CDC in Atlanta to assist in the development of structural change initiatives for prevention programs.
He also collaborated with Human Relations Media and (then rapper) "BOW WOW" to produce an award winning educational video played in middle schools around the country.
During his tenure at POCC he also appeared in several PSA's centered around community health awareness.
As an Americorps Public Ally in 2007, he dedicated over 1700 volunteer hours of community service in ten-months and received the "Spirit of Diligence in Service Award".
In 2013 Eddie became a CASAC at Services For The Underserved (SUS).
During this time he worked over 4 years at Rikers Island providing inmates with transitional health care coordination in collaboration with the New York State Departments of Corrections and Health.
It was then he noticed a clear correlation between early childhood trauma and maladaptive patterns of behavior that lead to poor coping skills in adulthood.
In 2015 Eddie suffered a traumatic car accident that inspired him to change the course of his life by sharing his own story to be an example of the resiliency we are all capable of.
After years of meditation, he became an author and speaker in 2018 when he released "The Son Will Rise in December" a raw and uncut memoir that has touched the hearts of everyone who reads it.
Eddie has provided motivational talks to educational institutions and government entities like The Pennsylvania Human Relations Commission and New York State Courts and the responses are a resounding, "Inspirational."
In 2020 Eddie became a certified meditation instructor providing mindfulness coaching to those in need of activating their own resiliency.
With "LECHE"(Love, Energy, Community, Healing, and Empowerment) and "PRACTICE" as core values, Eddie teaches mindfulness as a coping tool, aiming to be a beacon of hope to the World.
Learn more about Eddie Pabon on the following resources:
Website: https://www.eddiepabon.com/
Linkedin: https://www.linkedin.com/in/eddie-pabon-b03183144/
I'm Anatolii Ulitovskyi.
My sole purpose is to help you get more relevant traffic ASAP.
Let me start growing your business with a FREE analysis.