SEO 2023 Is Not What You Might Think (Episode #36)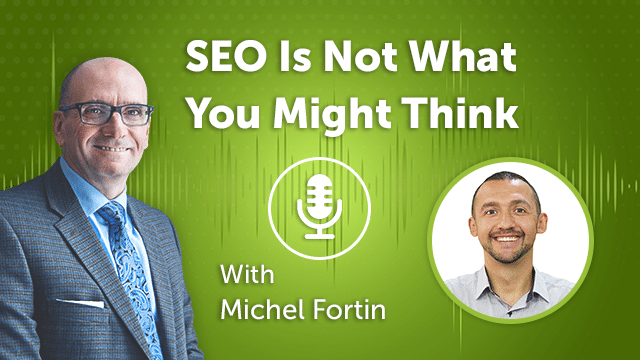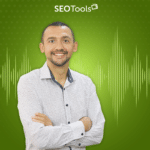 Many SEO guides highlight technical aspects.
Wherein Google considers what concerns users.
+99% of them don't know about technical errors.
They consume visible content.
Michel Fortin shares his valuable insights.
He's looking to change the SEO industry in the way we look at and consider what an "SEO" is.
He's a firm believer that the SEO industry needs an image overhaul, perhaps a better way to convey what it is or a better title for what we as SEOs do in our jobs.
Because, for a lot of (old-school) SEOs, it's mostly technical.
Even Google guides show "SEO" as technical (i.e., crawlability, indexability, accessibility, core web vitals, etc).
But things like E-A-T, content quality, even user experience when consuming that content, are not direct ranking factors.
But Google has been saying for over a decade "create good content!"
So why all the fuss about the technical?
Twitter is a hotbed of debates, which I think many SEOs miss the point.
Things are changing but in subtle ways. E-A-T, machine learning, NLP, etc.
Even backlinks are ranking factors, but they are very important to E-A-T (not a ranking factor) and not technical per se.
Also, backlinks are changing, too.
He believes link signals are dying, so it makes sense to consider brand mentions and implied links, such as the knowledge graph, for example.
But non-technical "SEO" in terms of what's important today based on what Google (and users) are looking for is more relevant content and a better user experience.
He likes "SXO" (search experience optimization) because the goal is to meet the needs of the searcher's query with the right content (what) for the right intent (why) delivered in the right format (how).
They're not ranking factors, but they are search satisfaction factors.
For example, things like semantic search, topical relevance, entities or topics (vs keywords), the quality of the user journey, meeting the needs of the searcher, and so on are just as important to SEO, even though they are not technically SEO.
He'd like to change that perception one day.
Learn more about Liam Quirk on the following resources:
Website: https://michelfortin.com
LinkedIn: https://www.linkedin.com/in/michelguyfortin/
I'm Anatolii Ulitovskyi.
My sole purpose is to help you get more relevant traffic ASAP.
Let me start growing your business with a FREE analysis.