Stacey Danheiser: How to be a more confident and impactful marketer (#450)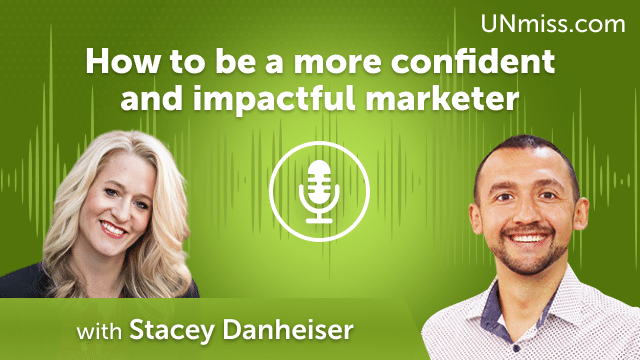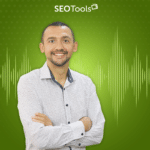 In this episode of the Unmiss podcast, we're joined by special guest Stacey Danheiser, a marketing expert with years of experience in the field. Throughout the episode, Stacey shares valuable tips and insights on being a more confident and impactful marketer.
Some of the topics covered in this episode include:
– The importance of setting clear goals and objectives for your marketing efforts, and how to measure success against those goals.
– Tips for developing a strong personal brand and establishing yourself as a thought leader in your industry.
– The role of storytelling in marketing, and how to craft compelling narratives that resonate with your target audience.
– The use of data and analytics to inform marketing decisions, and how to effectively communicate insights to stakeholders.
– The impact of emerging technologies on the marketing landscape, and how to stay ahead of the curve.
Throughout the conversation, Stacey shares her wealth of knowledge and experience, providing actionable advice for marketers looking to boost their confidence and impact. Whether you're a seasoned pro or just starting out in the industry, this episode is packed with insights that will help you level up your marketing game.
Subscribe for the latest marketing tips – https://unmiss.com/blog
The confident marketing scorecard – https://confidentmarketer.scoreapp.com/
Training: https://shakemktg.com/confident-marketer-playbook
Learn more about Stacey Danheiser on the following resources:
Website:
https://www.shakemktg.com/
Linkedin:
https://www.linkedin.com/in/staceydanheiser/
Twitter:
https://twitter.com/Shakemktg
I'm Anatolii Ulitovskyi.
My sole purpose is to help you get more relevant traffic ASAP.
Let me start growing your business with a FREE analysis.