97. How To Manage Digital Marketing Agency with Gareth Morgan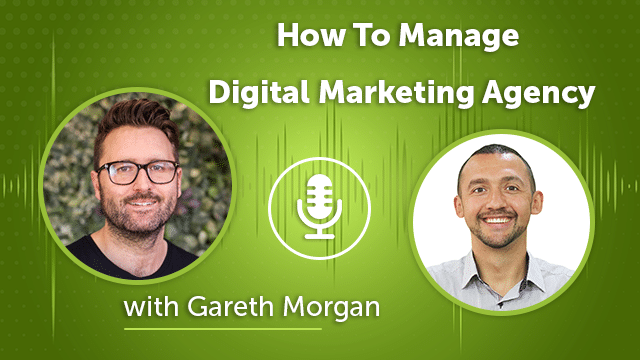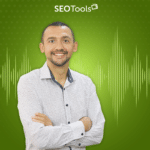 Digital marketing covers many different types of marketing.
How to build a team and provide the high-quality services online.
Gareth Morgan shares his valuable insights.
He is the founder and MD of a digital marketing agency, which means he is having a crisis of identity.
Digital agencies are struggling to stand out in what has become a very competitive, commoditized marketplace.
He used to be the digital marketing manager for a few businesses and he brought in agencies to help with his PPC, SEO, and content campaigns.
The reality was that time and time again they made his life harder.
They either didn't deliver on promises or worse, they engaged "black-hat' SEO techniques, stole content from rivals, or forged reports to make things look better than they really were.
In 2008 he had enough and set-up Liberty to do things differently.
He wanted to run an agency that put the client front and centre, always acted ethically and transparently and tried its best to come up with innovative campaigns to keep their clients at the forefront of their markets.
Unfortunately, things still haven't changed that much a decade later.
There are still plenty of agencies who will run your digital advertising on the wrong platform because it gives them a greater commission, or tell you they have an experienced, talented UK SEO team but actually outsource the work for $10 an hour, and many who would rather steal and regurgitate your competitors content than creating something unique, memorable and just right for you.
The digital marketing agency world is still a minefield and he hopes you don't get caught out.
Whilst we are very capable and talented in the areas of SEO, PPC, content, social, and data (trust him, he spent 10+ years of his life wooing and assembling the best talent he could find), it's their approach that sets us apart.
When a marketer works at Liberty it's because they're driven to create exceptional work and hungry to partner with you to smash your marketing goals.
Learn more about Gareth Morgan on the following resources:
Website: https://www.libertymarketing.co.uk/
Linkedin: https://www.linkedin.com/in/mrgarethmorgan/
I'm Anatolii Ulitovskyi.
My sole purpose is to help you get more relevant traffic ASAP.
Let me start growing your business with a FREE analysis.