346. How to Invest in Website Development with Mohit Tater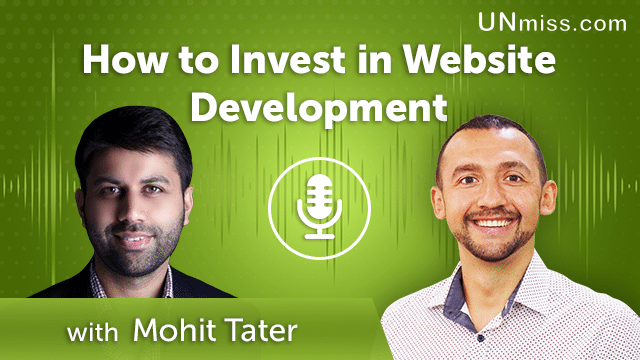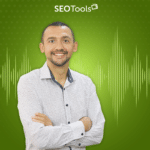 Investing in website development is a long-term investment. It will take time for the site to rank high and generate good traffic. Hence, you must clearly know what you want to achieve with your site before investing in it.
The following steps can help you invest in website development:
– Who will be responsible for maintenance?
– How long do I need the site to be up and running?
– Is there any data that I need to protect on the site?
– How much traffic do I expect to see on the site monthly or year?
– Know your business goals and objectives: You need to define your goals and objectives clearly before investing in anything. This will also help you identify which website design suits your business best.
– Research the market: Researching the market will help you know what products or services competitors offer and how they are priced. This will also help you identify gaps in the market where your company can fill them with its services or products.
– Define your budget: Clearly defining the budget for this investment will ensure that there are no surprises when investing in website development.
Website development is a crucial investment for any business. It is important to know what you are investing in, and it's also important to know that your website will be successful.
The following checklist can help you understand the different aspects of website development and how they impact your business:
– What type of website do I want?
– Who will develop my website?
– How much should I spend on developing my website?
– What is the best strategy for marketing my site?
– How often should I update my site?
Investing in a website is not just about getting a website built. There are many other aspects to consider, such as the cost of maintenance, hosting, and security.
Mohit Tater teaches you how to do it right.
Watch or listen to the entire episode to know a lot more.
Let's discuss more in our group – https://www.linkedin.com/groups/12416146/.
Learn more about Mohit Tater on the following resources:
Website:
https://blackbookinvestments.com/
Linkedin:
https://www.linkedin.com/in/mohittater/
Twitter:
https://twitter.com/MohitTater
I'm Anatolii Ulitovskyi.
My sole purpose is to help you get more relevant traffic ASAP.
Let me start growing your business with a FREE analysis.