344. How to Write for the Best UX with Yuval Keshtcher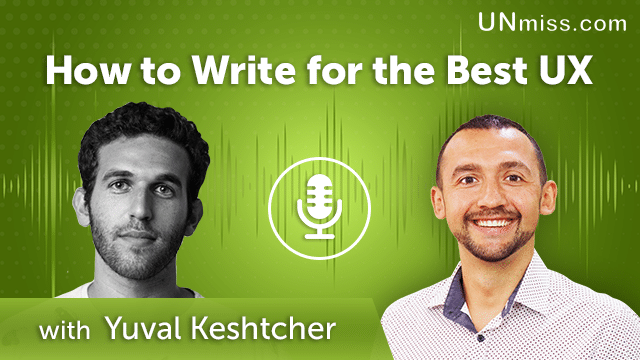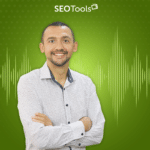 UX copywriters should focus on balancing the text that provides clarity and education with elements of entertainment to keep the reader's attention.
The first step is to identify the type of product you are writing for. Adjust your tone and information density according to its purpose.
A UX copywriter should focus on grammar and syntax and on being fluent in conversational language. The easiest way around this is just to do your best not to sound robotic in your writing.
Creating a great user experience does not come from what is shown on the screen. Nobody will browse through a website or read an article if it is not well-written, targeted, and insightful.
Writers are like dialogues – they need to tailor important information to make potential customers interested through crisp and focused language.
If readers do not find their ideas interesting, they will close their browser tab and never proceed to further reading. Writers should always think about the natural flow of engagement by compellingly presenting ideas. It's time they create content that creates "sticky" UX!
Yuval Keshtcher shares a lot of valuable insights and replies to the following questions:
– What is UX writing?
– How to learn UX writing?
– How to start writing about UX?
– What is UX-focused writing?
– What degree do you need for UX writing?
– How hard is UX writing?
Watch or listen to the entire episode to know a lot more.
Let's discuss more in our group – https://www.linkedin.com/groups/12416146/.
Learn more about Yuval Keshtcher on the following resources:
Website:
https://uxwritinghub.com/
Linkedin:
https://www.linkedin.com/in/yuvalkesh/
Twitter:
https://twitter.com/KeshYuval
I'm Anatolii Ulitovskyi.
My sole purpose is to help you get more relevant traffic ASAP.
Let me start growing your business with a FREE analysis.