53. How To Organize Health Workplace with Jonathan Dunn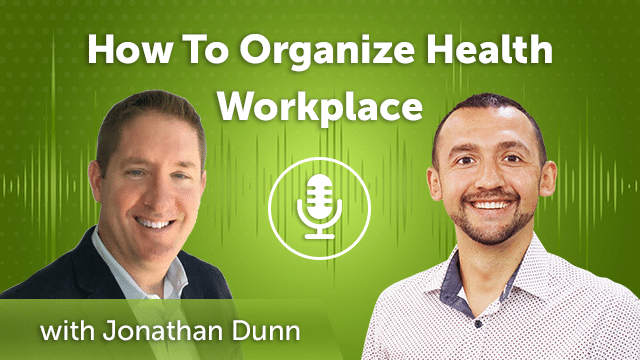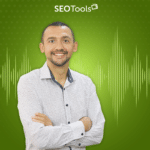 People aren't leaving bad companies.
They are leaving bad bosses who can't create a positive environment.
Let's learn how to do it.
Jonathan Dunn shares his valuable insights.
He is an Executive and High Performance Coach who helps leaders and businesses reach the greatest-versions-of-themselves.
Jonathan coaches' individuals and corporate teams to become fully engaged in their lives and work in order to achieve greater success and fulfillment.
His vision is to make work fun and engaging for as many people as possible, by delivering world-class training and creating dynamic cultures that lead to thriving businesses that are profitable, scalable, and sustainable.
Jonathan's passion and enthusiasm for helping people achieve their dreams is undeniable.
His unique ability to connect and engage his clients in the pursuit of their best lives is one of a kind.
Jonathan's experience includes facilitating strategic planning (visioning) retreats, leadership collaborations, creativity workshops, brainstorming sessions, presentation skills and focus groups.
His clients represent a broad range of industries including finance, retail, hospitality, and technology.
Jonathan believes that human capital is the foundation for corporate success and that all companies have the potential to utilize their staff to maximize personal and professional growth.
This core belief is the underlying philosophy in his consulting work.
Jonathan is also an award-winning, dynamic public speaker and corporate facilitator for groups from 10 to 10,000.
His topics range from internal corporate communication, to creative inspiration, to the power of creating a caring culture to living a fun and fulfilling life.
His sense of humor, style and mode of presentation are always original, always colorful and always memorable.
Prior to becoming a Coach Jonathan owned an incredibly successful wellness center and gym in Winter Park, Florida for more than 15 years.
Learn more about Jonathan Dunn on the following resources:
Website: https://www.dreamleaderinstitute.com/
LinkedIn: https://www.linkedin.com/in/jonathan-dunn-floyd/
I'm Anatolii Ulitovskyi.
My sole purpose is to help you get more relevant traffic ASAP.
Let me start growing your business with a FREE analysis.