Firuze Gokce: Holistic SEO Strategy (#518)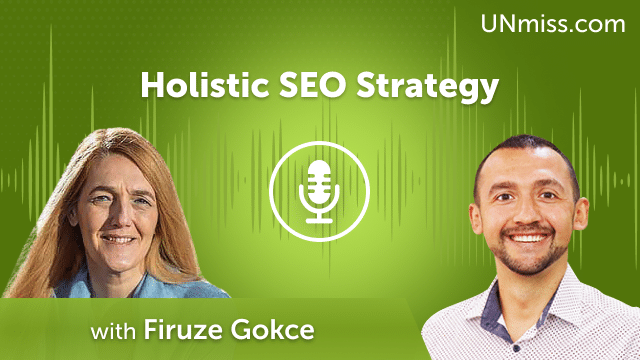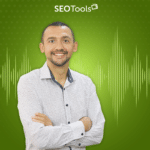 In this insightful episode of the Unmiss Podcast, we are joined by Firuze Gokce, an experienced SEO specialist who shares her knowledge on creating a holistic SEO strategy. This approach integrates various aspects of SEO, including on-page, off-page, technical, and content optimization, to maximize your online visibility and drive organic traffic.
Our conversation with Firuze Gokce covers the following key topics:
The importance of a holistic approach to SEO and its benefits over traditional strategies.
How to effectively integrate on-page, off-page, technical, and content optimization for optimal results.
The role of user experience (UX) and user intent in a holistic SEO strategy.
Balancing short-term and long-term goals while implementing SEO tactics.
The significance of staying up-to-date with search engine algorithm updates and industry trends.
Measuring the success of your holistic SEO strategy and adjusting it as needed.
Real-life examples of successful holistic SEO implementations and the impact on businesses.
In conclusion, Firuze Gokce's expertise in holistic SEO strategies provides a comprehensive understanding of how to optimize your online presence and achieve long-lasting results. By embracing a holistic approach, businesses can improve their search engine rankings, enhance user experience, and increase organic traffic.
Don't miss this informative episode with Firuze Gokce as she unveils the secrets to creating a holistic SEO strategy. Learn from an expert and take your SEO game to the next level by integrating all aspects of optimization for maximum impact.
Please ask any questions or share your thoughts in the comments section below. If you're looking for more helpful podcasts that can guide you in the right direction, simply search for "UNmiss podcast" on Google.
Learn more about Firuze Gokce on the following resources:
Website:
https://firuze.blog/
Linkedin:
https://www.linkedin.com/in/firuzegokce/
I'm Anatolii Ulitovskyi.
My sole purpose is to help you get more relevant traffic ASAP.
Let me start growing your business with a FREE analysis.