Harnessing Behavioral Insights for Performance Marketing: An Integrated SEO and Paid Strategy with Becky Simms (#622)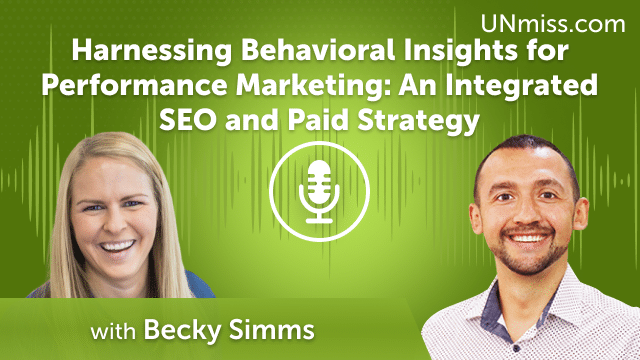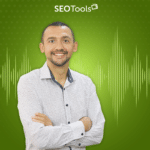 Eager to optimize your marketing budget with behavioral insights?
Intrigued about integrating SEO and paid strategies?
Want to learn from the expert, Becky Simms, about the power of behavioral insights in shaping performance marketing strategies?
In this enlightening episode, our guest Becky Simms uncovers the power of behavioral insights in driving performance marketing strategies. We delve deep into the concept of integrating SEO and paid channels, focusing on the creation of a comprehensive customer journey for each audience persona.
Personalized Questions:
Becky, can you share how behavioral insights can transform performance marketing strategies?
What does an integrated SEO and paid strategy look like in practice?
Can you walk us through the process of plotting a customer journey for an audience persona?
Why is it crucial to not run SEO or Paid in silo, but have a holistic approach instead?
How do we identify and focus on the metrics that matter most for driving conversions and optimizing strategy?
Can you share some instances where behavioral insights have significantly improved marketing outcomes?
What are some key points to remember when attempting to understand relevant audience behavior?
Join us as we delve into the fascinating world of behavioral insights with Becky Simms, unraveling how they can shape effective, customer-centric marketing strategies. Regardless of your industry, this episode will equip you with the know-how to make your marketing efforts more targeted, integrated, and effective. Don't miss it!
Learn more about Becky Simms following resources:
Website:
https://www.reflectdigital.co.uk/
LinkedIn:
https://www.linkedin.com/in/beckyreflectdigital/
Twitter:
https://twitter.com/beckyreflect
I'm Anatolii Ulitovskyi.
My sole purpose is to help you get more relevant traffic ASAP.
Let me start growing your business with a FREE analysis.