280. How to Handle an SEO Business with Collette Easton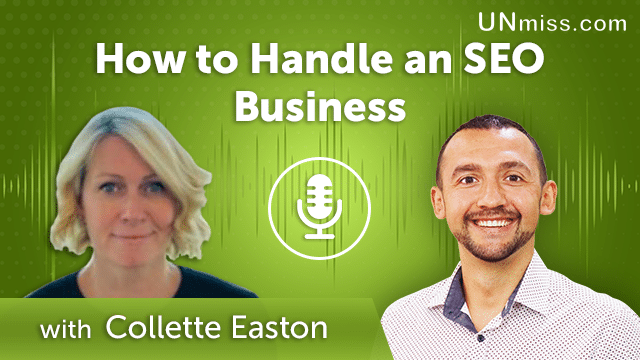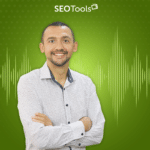 I have run an SEO agency since 2013.
The main reason for launching my agency was to earn extra money with my skills.
Then things changed because my SEO income overcame the main business.
That was hard to handle two different projects.
So I switched my attention to more loving, an SEO agency.
Luckily, the Ukrainian revolution increased the speed to almost destroy my online shop.
Collette Easton teaches how to jump into this field and get high achievements by replying to the following questions:
Is SEO business profitable?
How to start an SEO agency?
How to hire an SEO expert?
How long does it take to become an SEO expert?
Which SEO tool is best?
How to learn SEO?
Is SEO worth it for small businesses?
How to improve SEO traffic?
Watch or listen to the entire episode to know a lot more.
Let's discuss more in our group – https://www.linkedin.com/groups/12416146/.
Wanna get more traffic? Submit your request on my website – https://unmiss.com/.
Our sponsor – SE Ranking, a top-rated all-in-one SEO platform.
I like SE Ranking for their very accurate rank tracker tool, which shows you daily rankings for your website in 5 search engines, for any location, device, or language.
You can monitor Google Maps results and 35 SERP features for every keyword, and much more!
Just google "SE Ranking Rank tracker" and explore 14-days of the software for free – https://bit.ly/3q0tmRa
Learn more about Collette Easton on the following resources:
Website:
https://weareyard.com/
Linkedin:
https://www.linkedin.com/in/colletteeaston/
Twitter:
https://twitter.com/gincollette
I'm Anatolii Ulitovskyi.
My sole purpose is to help you get more relevant traffic ASAP.
Let me start growing your business with a FREE analysis.