Jeff Ferguson: Future of SEO & ChatGPT Effects (#442)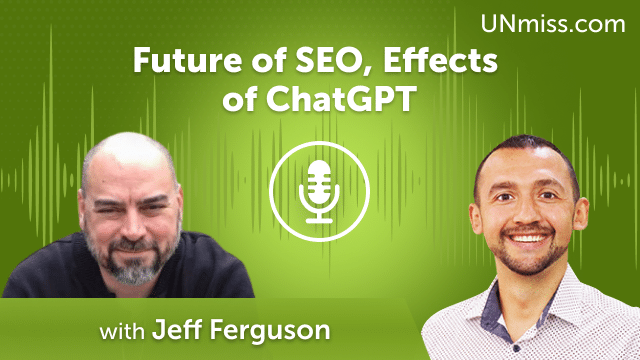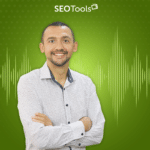 I enjoy the latest discussion on the Future of SEO and ChatGPT Effects with a special guest, Jeff Ferguson.
Jeff is a seasoned SEO expert with over a decade of experience in the industry.
He will share insights on the latest trends and tips for maximizing search engine visibility in the era of ChatGPT.
In this episode, Jeff will cover topics such as:
– The role of ChatGPT in shaping the future of SEO
– The importance of voice search optimization
– Keywords, link building, and content optimization strategies in the age of AI
"The best way to predict the future is to create it." – Peter Drucker.
With this in mind, Jeff will provide actionable advice on how to stay ahead of the curve and future-proof your SEO strategy.
Join us for a thought-provoking discussion on the Future of SEO and ChatGPT Effects, with Jeff Ferguson, and learn how to stay ahead of the game.
In conclusion, the Unmiss podcast is the perfect platform to stay up-to-date with the latest trends and insights in the ever-evolving world of SEO and AI. Tune in to learn from the best in the industry and stay ahead of the curve.
Subscribe for the latest marketing tips – https://unmiss.com/blog
Learn more about Jeff Ferguson on the following resources:
Website:
https://amplitudedigital.com/
Linkedin:
https://www.linkedin.com/in/jefftferguson/
Twitter:
https://twitter.com/CountXero
I'm Anatolii Ulitovskyi.
My sole purpose is to help you get more relevant traffic ASAP.
Let me start growing your business with a FREE analysis.