377. Create a Full-Funnel B2B Marketing Strategy with Andrei Zinkevich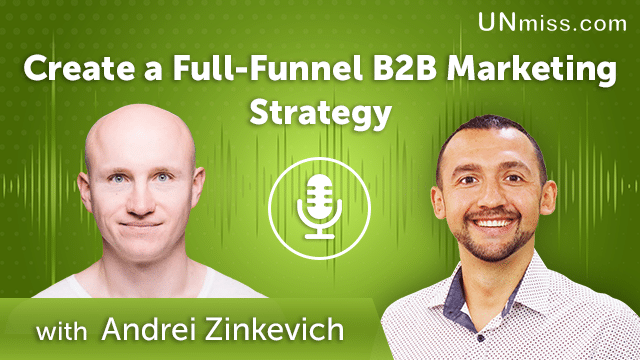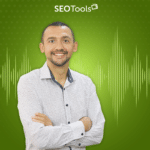 To be successful in a B2B marketing strategy, it's important to have all the different aspects of your marketing strategy aligned. This includes your sales funnel, lead nurturing, and lead scoring.
Let's take a look at the different aspects of a full-funnel B2B marketing strategy:
– Sales Funnel – The process of converting prospects into customers is called the sales funnel. It starts with generating leads and ends with closing deals.
– Lead Nurturing – A lead nurturing campaign is a series of emails sent to prospects over time to educate them about your product or service and build their interest in what you offer.
– Lead Scoring – Lead scoring is an automated process that assigns points based on specific actions like visiting your website, filling out a form, or requesting information from you. These points are then used to rank prospects so that you can focus on those most likely to convert into customers.
A full-funnel marketing strategy is a comprehensive marketing approach that considers all the different stages of the customer journey. It includes the following stages:
– Awareness: The first stage of the customer journey, where customers are not aware of your brand or product.
– Consideration: The stage in which customers are evaluating your brand or product against other brands and products.
– Conversion: The stage in which customers have already decided that they want to buy from you and convert into a lead.
– Retention: The stage in which customers are already loyal to your company but need to be retained for future purchases.
– Referral: The final stage in the customer journey, where current customers refer new prospects to you.
Andrei Zinkevich teaches you how to create the right strategy.
Watch or listen to the entire episode to know a lot more.
Let's discuss more in our group – https://www.linkedin.com/groups/12416146/.
Learn more about Andrei Zinkevich on the following resources:
Website:
https://fullfunnel.io/
Linkedin:
https://www.linkedin.com/in/azinkevich/
Twitter:
https://twitter.com/AZinkevich
I'm Anatolii Ulitovskyi.
My sole purpose is to help you get more relevant traffic ASAP.
Let me start growing your business with a FREE analysis.