Finding Fulfillment in SEO: A Heart-to-Heart with Adrijana Vujadin (#590)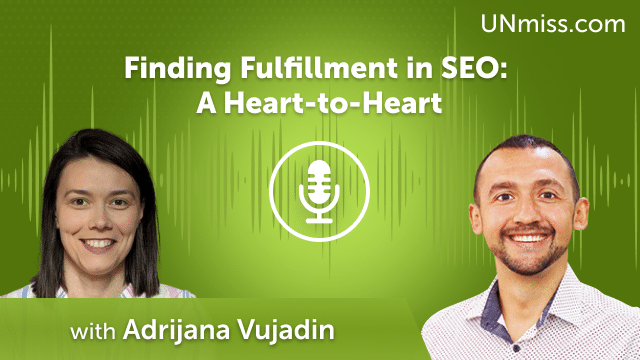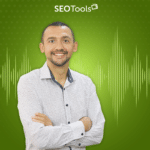 Ever wondered how to find true fulfillment in an SEO job? We've got the answer for you in our next episode featuring Adrijana Vujadin, a seasoned SEO professional who has learned to find joy in her work.
With the continuous evolutions and changes in the SEO landscape, it's crucial to stay motivated and derive satisfaction from what you do. Adrijana is here to guide us through her journey of finding happiness and fulfillment in her SEO job, and she's got plenty of wisdom to share.
Here are some of the questions we'll tackle:
How did you find fulfillment in your SEO job?
What aspects of SEO do you find most satisfying and why?
How do you deal with the constant changes and updates in the SEO world?
Could you share a few challenges you've faced in your SEO career and how you overcame them?
What advice would you give to someone just starting out in SEO?
How do you balance the technical aspects of SEO with the creative ones?
How do you keep learning and growing in your SEO role?
Join us for this conversation with Adrijana Vujadin and discover how to make your SEO job not just a career, but a fulfilling journey. This is one episode you don't want to miss!
Learn more about Adrijana Vujadin the following resources:
Linkedin: h
ttps://www.linkedin.com/in/adrijana-vujadin/
Twitter:
https://twitter.com/adrijanavujadin
I'm Anatolii Ulitovskyi.
My sole purpose is to help you get more relevant traffic ASAP.
Let me start growing your business with a FREE analysis.