Mark A Preston: Exploring the World of SEO (#538)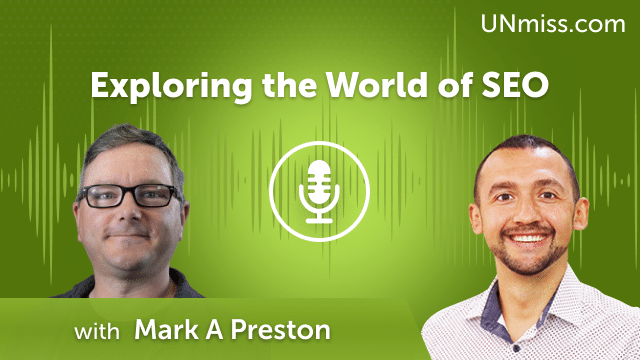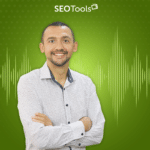 Get ready to explore the ever-evolving world of SEO with expert Mark A Preston. In this episode, Mark discusses a wide range of SEO topics, from on-page optimization and technical SEO to content marketing and link building. Learn from his wealth of experience and discover practical strategies that can help your business improve its online visibility, attract more organic traffic, and drive growth.
Our conversation with Mark A Preston covers these essential SEO topics:
The importance of a well-rounded SEO strategy for businesses in the digital age.
Best practices for on-page optimization, including keyword research and metadata optimization.
Technical SEO fundamentals, such as site architecture, crawling, indexing, and site speed.
Creating high-quality, engaging content that appeals to both users and search engines.
Effective link building strategies and tactics for earning high-authority backlinks.
The role of analytics and data-driven decision-making in SEO success.
The future of SEO and emerging trends to keep an eye on.
In summary, Mark A Preston's insights into the world of SEO can help you understand and implement effective strategies to improve your online visibility and drive growth for your business. By applying his tips and best practices, you can unlock the full potential of your website and attract more organic traffic from search engines.
Don't miss this engaging episode with Mark A Preston as he shares his wealth of SEO knowledge and expertise. Learn from an industry expert and explore various aspects of SEO to help your business improve its online visibility, attract more organic traffic, and drive growth in the digital age.
Please ask any questions or share your thoughts in the comments section below. If you're looking for more helpful podcasts that can guide you in the right direction, simply search for "UNmiss podcast" on Google.
Learn more about Mark A Preston on the following resources:
Website:
https://www.markapreston.com/
Linkedin:
https://www.linkedin.com/in/markprestonseo/
Twitter:
https://twitter.com/MarkPreston1969
I'm Anatolii Ulitovskyi.
My sole purpose is to help you get more relevant traffic ASAP.
Let me start growing your business with a FREE analysis.