Tristan Pelligrino: How podcasts can power the entire content marketing strategy (#451)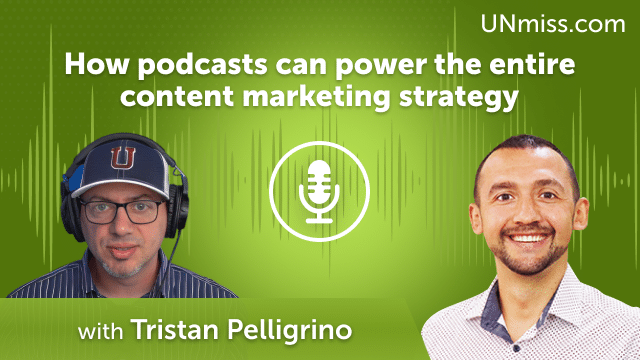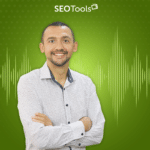 In this episode of the Unmiss podcast, our guest Tristan Pelligrino, co-founder of Motion Agency, explores the power of podcasts in driving content marketing strategy. Throughout the episode, Tristan shares tips and insights on leveraging podcasts to create engaging and effective content that resonates with your target audience.
Some of the topics covered in this episode include:
– The growing popularity of podcasts as a content format and why they're such an effective tool for marketers.
– The role of podcasts in building brand awareness and trust, and how they can help position you as a thought leader in your industry.
– Tips for creating engaging podcast content, including how to choose the right guests and topics, and how to structure your episodes for maximum impact.
– The importance of promoting your podcast effectively and leveraging other channels to amplify your content.
– The role of data and analytics in tracking the success of your podcast and using those insights to inform your overall content marketing strategy.
Throughout the conversation, Tristan offers valuable insights and practical advice for marketers looking to harness the power of podcasting in their content marketing efforts. Whether you're just starting out or looking to take your podcast to the next level, this episode is packed with actionable tips and best practices to help you succeed.
Subscribe for the latest marketing tips – https://unmiss.com/blog
How to grow a podcast – https://motionagency.io/podcast-marketing-13-ways-you-can-grow-your-companys-podcast/
Learn more about Tristan Pelligrino on the following resources:
Website:
https://motionagency.io/
Linkedin:
https://www.linkedin.com/in/tristanpelligrino/
Twitter:
https://twitter.com/tpelligrino
I'm Anatolii Ulitovskyi.
My sole purpose is to help you get more relevant traffic ASAP.
Let me start growing your business with a FREE analysis.