Devin E Bramhall: Ensuring Long-term Buy-in for B2B Marketing Programs (#603)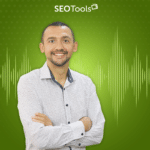 B2B marketing is challenging. Patience is scarce. Results take time. Stakeholder buy-in wavers. In this thought-provoking episode, we delve into the trials and tribulations of maintaining stakeholder buy-in for a B2B marketing program long enough to witness its impact.
Our guest is Devin E Bramhall, a veteran in the B2B marketing sphere. She'll discuss the essential strategies to keep stakeholders invested in your program, awaiting the blossoming of results.
Join us to explore these key questions:
What are the key challenges in maintaining buy-in for a B2B marketing program?
Could you share some successful strategies to ensure long-term stakeholder buy-in?
What role does effective communication play in maintaining stakeholder interest?
How can you demonstrate incremental progress to keep stakeholders invested?
Can you provide an example where patience paid off in a B2B marketing program?
How do you deal with impatient stakeholders?
What are some common mistakes to avoid when seeking long-term buy-in?
In this conversation with Devin E Bramhall, unlock the secret to sustaining stakeholder buy-in for B2B marketing programs and paving the way for lasting success. Listen in and equip yourself with strategies to triumph over challenges and deliver substantial results.
Learn more about Devin E Bramhall the following resources:
Website:
https://dontsaycontent.substack.com/
Linkedin:
https://www.linkedin.com/in/devinbramhall/
Twitter:
https://twitter.com/devinemily
I'm Anatolii Ulitovskyi.
My sole purpose is to help you get more relevant traffic ASAP.
Let me start growing your business with a FREE analysis.