Embracing User-Generated Content: Boosting SEO with Tory Gray (#562)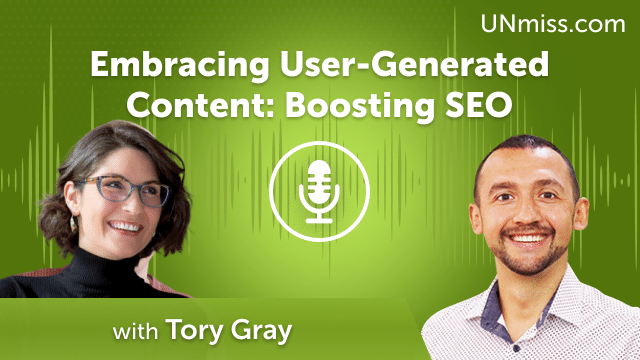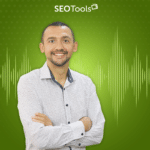 In this engaging episode of the Unmiss Podcast, we sit down with SEO specialist Tory Gray to discuss the power of User-Generated Content and how it can significantly improve your SEO efforts.
Here are the key topics we'll explore with Tory Gray:
The value of User-Generated Content in today's digital landscape.
How UGC contributes to your website's SEO performance.
The role of UGC in building trust and credibility with your audience.
Strategies for encouraging and managing UGC on your website.
Best practices for optimizing UGC for SEO purposes.
UGC and social media: Leveraging UGC to boost your brand's presence.
Potential challenges of UGC and how to overcome them.
Join us for this insightful conversation with Tory Gray as she shares her expertise and practical tips on utilizing User-Generated Content to enhance your SEO strategy. This episode is a must-listen for digital marketers, SEO professionals, and business owners looking to leverage the power of UGC for better search rankings and audience engagement.
Learn more about Tory Gray
on the following resources:
Website:
https://thegray.company/
Linkedin:
https://www.linkedin.com/in/torygray/
Twitter:
https://twitter.com/torylynne
YouTube:
https://www.youtube.com/@GrayDotCo
I'm Anatolii Ulitovskyi.
My sole purpose is to help you get more relevant traffic ASAP.
Let me start growing your business with a FREE analysis.