Ethan Decker: Effective marketing into two parts: science and magic (#447)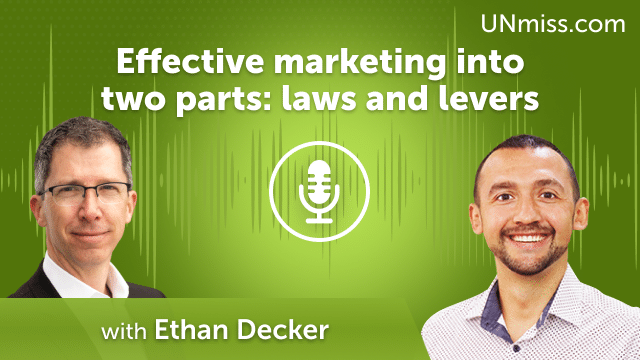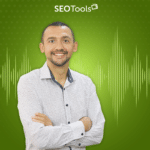 Welcome to the podcast, where we are excited to host Ethan Decker as our guest, discussing the main topic of Effective Marketing. In this episode, we'll be diving into two critical aspects of effective marketing, the laws and levers, with tips, trends, and popular questions to explore.
The laws of marketing
– What are the laws of marketing and why are they important?
– How do the laws of marketing challenge our current understanding of how shoppers shop and brands work?
– What are some common myths of marketing that need to be dispelled?
– How do branding and advertising work, according to the latest marketing science?
– How can leaders avoid the common pitfalls of marketing by understanding these laws?
The levers of marketing
– What are the strategic and creative levers that can be pulled to attract shoppers, build brands, and grow businesses?
– How can the latest science of consumer behavior and advertising be applied to develop these levers?
– How can businesses choose the right levers based on their budgets, brand, and goals?
– What are some examples of how brands have effectively applied these levers to achieve success?
Throughout the episode, Ethan shares his 50 years of marketing science expertise, helping listeners understand the fundamental laws of marketing, dispel common myths, and avoid common pitfalls. He also provides insights into the strategic and creative levers that businesses can pull to drive success, tailored to their unique needs.
Join us to gain a deeper understanding of effective marketing with Ethan Decker, and learn how to apply these laws and levers to your business to achieve success.
Subscribe for the latest marketing tips – https://unmiss.com/blog
Learn more about Ethan Decker on the following resources:
Website:
https://appliedbrandscience.com/
Linkedin:
https://www.linkedin.com/in/ehdecker/
Twitter:
https://twitter.com/ehdecker
I'm Anatolii Ulitovskyi.
My sole purpose is to help you get more relevant traffic ASAP.
Let me start growing your business with a FREE analysis.