62. Tips For eCommerce SEO with Dave Anderson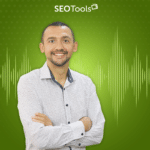 How to get high results for eCommerce SEO.
Let's unhide it.
Dave Anderson shares his valuable insights.
He works at Depop as the Senior Technical SEO.
Dave has over thirteen years of SEO experience, with extensive Technical and eCommerce expertise.
He is the father of 3 beautiful children.
Learn more about Dave Anderson on the following resources:
LinkedIn: https://linkedin.com/in/david-anderson-seo/
I'm Anatolii Ulitovskyi.
My sole purpose is to help you get more relevant traffic ASAP.
Let me start growing your business with a FREE analysis.