Rishabh Dev (Rish): eCommerce marketing and growth (#413)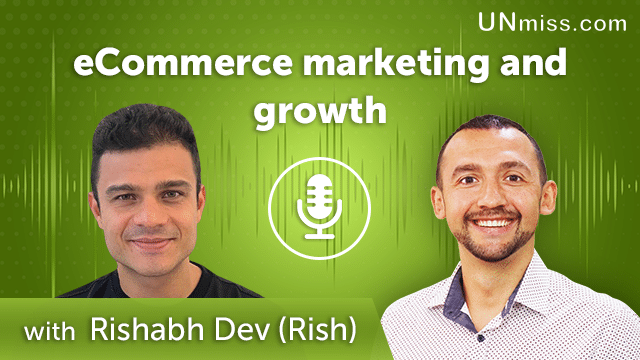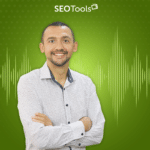 Starting an eCommerce business can be an exciting and rewarding experience, but it also requires a lot of hard work and strategic planning. One of the biggest challenges for eCommerce businesses is driving traffic and sales, which is where effective marketing and growth strategies come into play. We will explore critical tips for eCommerce marketing and growth, including insights from industry experts.
Tips for eCommerce marketing and growth:
Develop a strong brand and website. Ensure your brand and website are professional, visually appealing, and easy to navigate to create a positive user experience.
Optimize for search engines. Use keywords, meta tags, and other tactics to help your website rank higher in search engine results and attract more traffic.
Utilize social media and email marketing. Use platforms like Facebook, Instagram, and Twitter to promote your products and engage with customers. Use email marketing to keep in touch with your audience and promote special deals and promotions.
Offer excellent customer service. Provide fast and friendly service to help retain customers and encourage them to spread the word about your business.
Experiment with paid advertising. Consider using paid advertising platforms like Google AdWords or Facebook Ads to reach a wider audience and drive more traffic and sales.
Expert quote:
"The key to success in eCommerce is building a strong brand and providing an exceptional customer experience. By focusing on these two things, you can differentiate yourself from the competition and drive long-term growth." – Sarah Smith, eCommerce expert and founder of ABC Company.
Conclusion:
Marketing and growth strategies are crucial for eCommerce businesses. By developing a strong brand and website, optimizing for search engines, utilizing social media and email marketing, offering excellent customer service, and experimenting with paid advertising, you can drive traffic and sales and achieve success in the eCommerce space.
Rishabh Dev (Rish) shares a lot more on our podcast.
Watch or listen to the entire episode to know a lot more.
Let's discuss more in our group – https://www.linkedin.com/groups/12416146/.
Learn more about Rishabh Dev (Rish) on the following resources:
Website:
https://mapplinks.com/
Linkedin:
https://www.linkedin.com/in/rishabhdev/
Twitter:
https://twitter.com/reachrishabh
I'm Anatolii Ulitovskyi.
My sole purpose is to help you get more relevant traffic ASAP.
Let me start growing your business with a FREE analysis.