Demystifying Core Updates: The Impact on SEO with Taylor Kurtz (#582)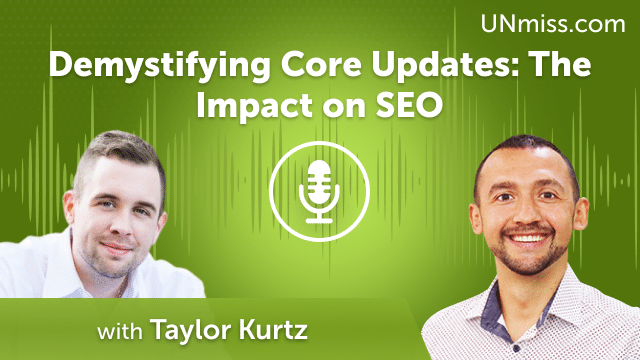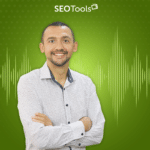 In this informative episode of the Unmiss Podcast, we're joined by SEO expert Taylor Kurtz to discuss the role of Core Updates in the SEO community and how they can impact your search rankings and strategy.
Here are the key topics we'll cover with Taylor Kurtz:
Understanding Core Updates and their purpose.
How Core Updates can influence search rankings.
Common misconceptions about Core Updates.
Preparing for and adapting to Core Updates.
Analyzing the impact of Core Updates on your website.
Strategies to recover from ranking drops after a Core Update.
The future of Core Updates and their role in the SEO landscape.
Don't miss this insightful conversation with Taylor Kurtz as he shares valuable insights and practical advice on navigating Core Updates in the SEO world. This episode is a must-listen for digital marketers, SEO professionals, and website owners aiming to stay ahead of the game in the ever-evolving world of search engine optimization.
Learn more about Taylor Kurtz the following resources:
Website:
https://www.crushtherankings.com/
Linkedin:
https://www.linkedin.com/in/taylor-kurtz-560a35141/
Twitter:
https://twitter.com/realtaylorkurtz
I'm Anatolii Ulitovskyi.
My sole purpose is to help you get more relevant traffic ASAP.
Let me start growing your business with a FREE analysis.