Daisi Jo Pollard Sepúlveda: How to create content for top funnel (#410)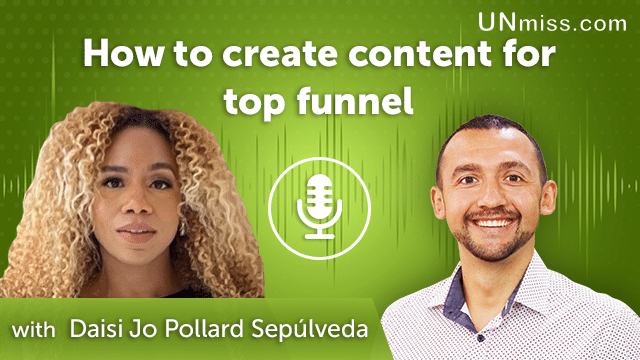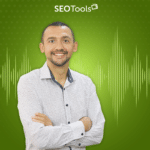 Welcome to UNmiss, a podcast that brings you insights and strategies from industry leaders and experts. In this episode, we have the pleasure of speaking with Daisi Jo Pollard Sepúlveda, a content marketing expert who shares her tips and strategies on how to create compelling content for the top of the funnel.
Whether you're a small business owner, marketer, or content creator, Daisi's insights will help you attract and engage your target audience and guide them through the funnel toward conversion. Here are some of the key takeaways you can expect from the episode:
– Learn how to create content that speaks to your target audience's pain points and interests
– Discover the latest trends in content marketing and how to use them to your advantage
– Get tips on how to use different types of content, such as video, social media, and blogs, to drive traffic and leads
– Understand the importance of storytelling and how to use it to create emotional connections with your audience
– Learn how to measure and optimize your content for maximum impact.
Don't miss this valuable episode of UNmiss!
Learn more from our SEO course – https://unmiss.com/
Learn more about Daisi Jo Pollard Sepúlveda on the following resources:
Website:
https://www.myproductmodel.com/
Linkedin:
https://www.linkedin.com/in/daisijopollard/
Twitter:
https://twitter.com/daisijo
I'm Anatolii Ulitovskyi.
My sole purpose is to help you get more relevant traffic ASAP.
Let me start growing your business with a FREE analysis.