274. Conversion Optimization with Justin Christianson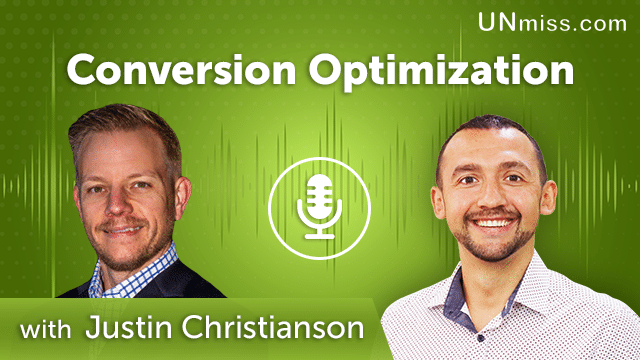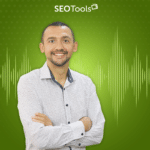 I earned a lot of traffic in my projects.
But traffic is not the final destination.
Sales are the fuel of any business.
Traffic should sell, or it's useless.
People can consume relevant content and leave without any action to disappoint content creators and website owners.
That is why CRO (Conversion Rate Optimization) plays a considerable role and gives a solid reason to buy or subscribe.
Justin Christianson shares how to add a call to action and get more results by replying to the following questions:
What is conversion rate optimization?
Why is a conversion rate important?
What are the benefits of conversion rate optimization?
How to implement conversion rate optimization?
What is Conversion Rate Optimization in eCommerce?
What causes a low conversion rate?
How do you calculate the conversion rate?
What are the steps for conversion optimization?
What is the most used testing method for improving conversions?
What is an excellent B2B sales conversion rate?
How to increase the lead conversion rate?
What are the types of conversions in digital marketing?
Watch or listen to the entire episode to know a lot more.
Let's discuss more in our group – https://www.linkedin.com/groups/12416146/.
Wanna get more traffic? Submit your request on my website – https://unmiss.com/.
Our sponsor – SE Ranking, a top-rated all-in-one SEO platform.
I like SE Ranking for their very accurate rank tracker tool, which shows you daily rankings for your website in 5 search engines, for any location, device, or language.
You can monitor Google Maps results and 35 SERP features for every keyword, and much more!
Just google "SE Ranking Rank tracker" and explore 14-days of the software for free – https://bit.ly/3q0tmRa
Learn more about Justin Christianson on the following resources:
Website:
https://conversionfanatics.com/
Linkedin:
https://www.linkedin.com/in/justin-christianson-33b4836/
Twitter:
https://twitter.com/convfanatics
I'm Anatolii Ulitovskyi.
My sole purpose is to help you get more relevant traffic ASAP.
Let me start growing your business with a FREE analysis.