Mickey Mellen: Combining Web Development & SEO Goals (#520)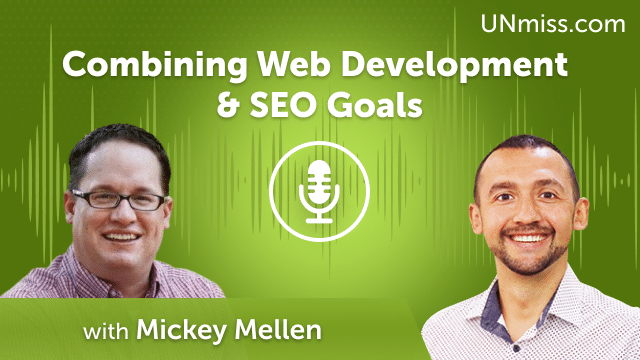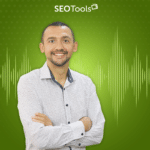 In this informative episode of the Unmiss Podcast, we are thrilled to welcome Mickey Mellen, a skilled web design and SEO expert, who shares his insights on how to build great websites with SEO goals in mind. Mickey discusses the perfect balance between captivating design and effective optimization to create websites that not only look amazing but also perform well in search engine rankings.
Our conversation with Mickey Mellen covers the following key topics:
The importance of integrating SEO goals into the web design process.
Best practices for creating visually appealing websites that are also SEO-friendly.
The role of user experience (UX) and user interface (UI) in achieving SEO success.
Tips for optimizing website content, structure, and metadata for search engines.
Strategies for maximizing website performance, including mobile-friendliness and page speed.
The benefits of ongoing SEO maintenance and updates for long-term success.
Real-life examples of websites that have successfully combined great design with SEO goals.
In conclusion, Mickey Mellen's expertise in web design and SEO provides invaluable insights for businesses looking to build great websites that effectively achieve their SEO goals. By following Mickey's guidance, you can create a strong online presence that engages your audience and boosts your search engine rankings.
Don't miss this enlightening episode with Mickey Mellen as he reveals the secrets to building great websites while meeting SEO goals. Learn from an expert and elevate your web design and SEO skills, creating websites that not only captivate users but also deliver outstanding performance in search engine rankings.
Please ask any questions or share your thoughts in the comments section below. If you're looking for more helpful podcasts that can guide you in the right direction, simply search for "UNmiss podcast" on Google.
Learn more about Mickey Mellen on the following resources:
Website:
https://www.mickmel.com/
Linkedin:
https://www.linkedin.com/in/mickmel/
Twitter:
https://twitter.com/mickmel
I'm Anatolii Ulitovskyi.
My sole purpose is to help you get more relevant traffic ASAP.
Let me start growing your business with a FREE analysis.