Andrew Schulkind: Amplifying Business Impact through Content Marketing and Website Improvements (#626)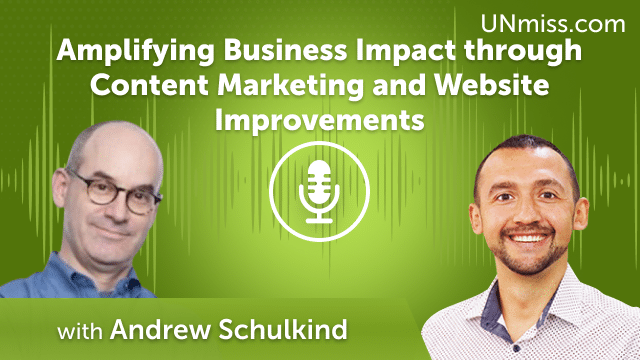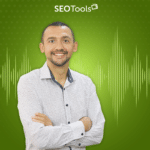 The digital world is full of success stories.
One such story is of a leading e-commerce brand that harnessed the power of content marketing to connect with its target audience. They meticulously crafted blogs, webinars, and social media content that resonated deeply with their customers. Over time, this approach not only boosted their organic reach but also fortified their client relationships.
Then there's the story of a prominent tech start-up that decided to overhaul their website. They understood that a user-friendly, attractive, and efficient website can work wonders. Post-implementation, their website's bounce rate drastically reduced, and they observed a significant uptick in user engagement and conversions.
These stories highlight a common theme – the strategic use of content marketing and website enhancements can significantly elevate a business's success.
On that note, allow me to introduce our expert guest, Andrew Schulkind.
Andrew is a champion of helping mission-driven businesses improve their ability to reach their target audience and strengthen client relationships through content marketing and website improvements.
Personalized Questions:
Andrew, can you share insights into how content marketing improves audience reach for mission-driven businesses?
Can you provide some successful examples where content marketing and website improvements have strengthened client relationships?
What common challenges do mission-driven businesses face when trying to reach their target audience, and how can they overcome them?
How crucial are website improvements in a comprehensive content marketing strategy?
How can mission-driven businesses measure the effectiveness of their content marketing efforts?
Could you give us some actionable tips for enhancing a website to boost client engagement?
What is the first step a mission-driven business should take to improve its content marketing strategy?
Join us in this insightful conversation with Andrew Schulkind on how to leverage content marketing and website improvements to expand audience reach and solidify client relationships. It's an episode filled with proven strategies and valuable insights. Don't miss it!
Learn more about Andrew Schulkind following resources:
Website:
https://www.andigo.com/
LinkedIn:
https://www.linkedin.com/in/andrewschulkind
Twitter:
https://twitter.com/andrewschulkind
I'm Anatolii Ulitovskyi.
My sole purpose is to help you get more relevant traffic ASAP.
Let me start growing your business with a FREE analysis.